Auto Mart Financing

You Qualify For A Car Loan!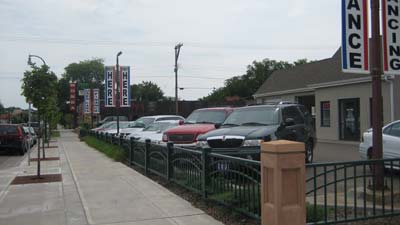 bad credit
no credit
bankruptcy
Repossesions
Recently Employed
You can qualify to purchase a vehicle. You can be driving
driving your vehicle within hours.
Get a fresh start with a good car, van or truck from Auto Mart!
Pre-Application Checklist:

Collect all information to verify your income such as two of your most recent & consecutive paycheck stubs, and/or written proof of income (for people on Social Security or fixed income).

Driver's License or Social Security Card.

Verification of address such as: Landlord's name and phone number, or mortgage holder's name and phone number, plus a utility bill.

Car Insurance information.

Down payments should be in cash, certified check or payroll check. We are sorry but we are unable to accept personal checks for delivery of cars.

Call 612-722-0374 for your pre-approval.

If you are trading in your old vehicle: Title and registration of plates, also paid off information if your car was financed and is paid for.